The Strategic Procurement Review 
The Strategic Procurement Review (SPR) is a University-wide review, which is supported by senior officers, and has led to the development of a number of recommendations and work streams on how we could better buy our goods, works and services.  
PA Consulting and sustainability experts UL (www.ul.com) have worked with us on this journey. Click the image below to enlarge: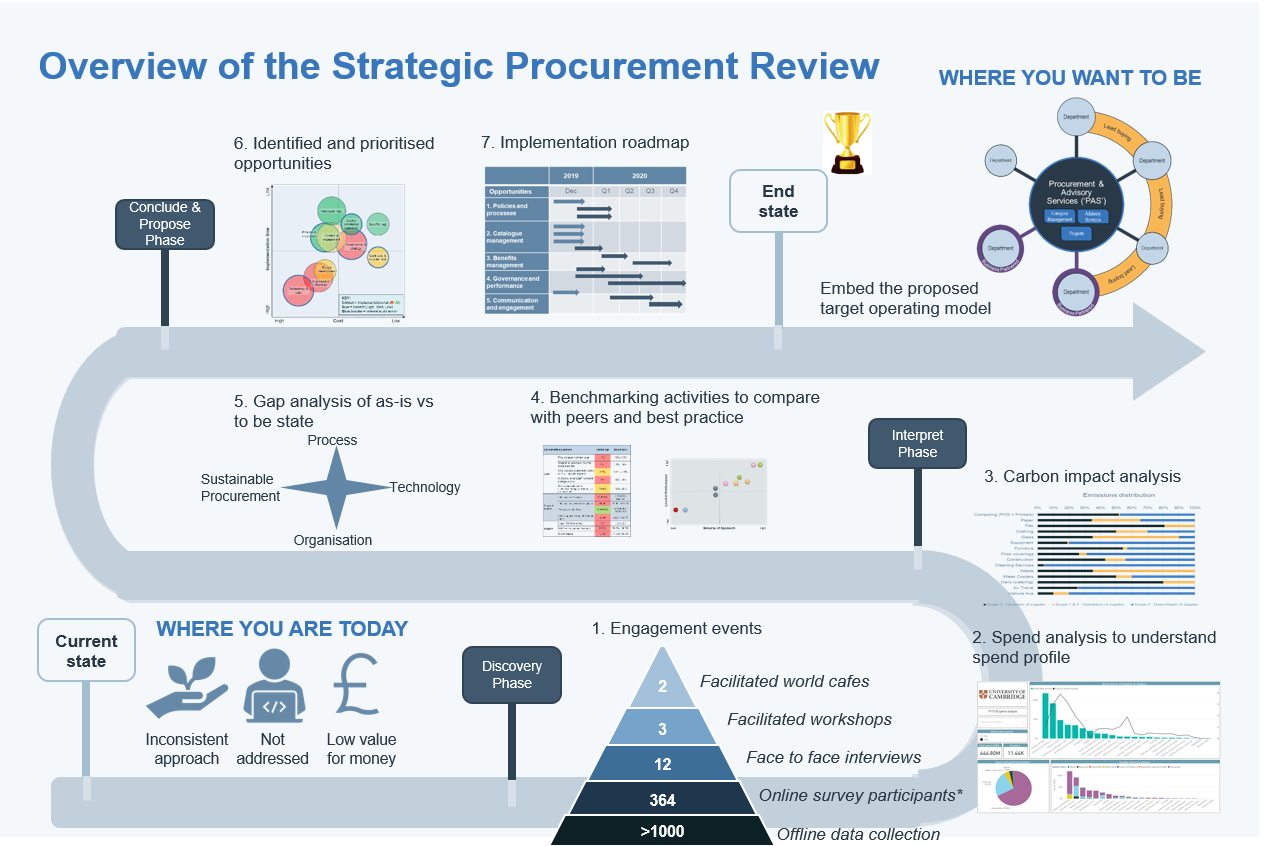 The review started with a detailed study of 25 sample departments, 15 of which were identified as the biggest by addressable spend and supplemented by a further ten departments which were nominated by respective Heads of School. This helped us to understand in detail who does what, how, with what systems and to which current guidance or policy when buying goods, works or services across the University.  Details of the departments included in the review can be found here. 
To assist in reaching this point, a range of communication and engagement methods helped us to draw out this information, which was then analysed against 11 organisations identified as demonstrating best sector and industry practice.    
Interpretation of the findings followed in November and then a simpler, more user-friendly way for how the University buys and pays for its goods works and services was developed which embeds sustainable procurement and practices at its core and focuses on three key pillars:   
People and organisation  

Technology and systems  

Process and policy 
The University is currently considering the potential new operating model and is working through this with relevant governing committees.  To get to this stage, many people across the University have contributed their time and effort and the Finance Division would like to sincerely thank everyone who has been involved so far.  We will be feeding back to these groups early next year and a wider University update will then follow shortly after.