This course has been specifically designed by the Training team for the University. It is aligned with the old level 2 course that was offered by the Chartered Institute of Procurement & Supply (CIPS) and is structured to cover the same introductory concepts and techniques.
---
First Steps in Procurement
The course will be beneficial for any staff who are involved in the purchasing or control of stock. Good control of stock is recognised as a key objective within all organisations, it saves time and money. This course will introduce the techniques necessary to streamline ordering, supplier sourcing and management of the physical stock.
It is suited to those from a number of backgrounds:
Mature, experienced, staff whose role has been expanded to include purchasing responsibilities.
Facilities staff with no formalised purchasing training.
School leavers working in an administrative role within a purchasing department.
People working in purchasing administration but who have never received formal training
People who have undergone training in the past but have never had it formally recognised
PAs responsible for everything from purchase of travel and catering, to office stationery and equipment.
Please register your interest on the University Training Booking System (UTBS) [1] and review the briefing pack below for further information prior to making an application.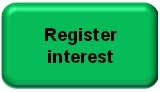 [1]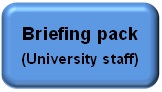 [2]  
DEADLINE for applications is 23 November 2017.
If you would like to find out more about First Steps programmes please email Helen Parker on helen.parker@admin.cam.ac.uk [3] or call 01223 766627.