---
Appendix A: Grants and VAT flowchart
The VAT implications of research income will differ depending on the nature of the arrangements and the parties involved. It is essential that the appropriate VAT rate is selected for each grant as the VAT status impacts the unversity's expenditure/VAT recovery. The flowchart below describes in detail how to select the correct VAT rate when setting up a new grant.
Click on image below to view the research VATflowchart.
Please note there are two (2) pages.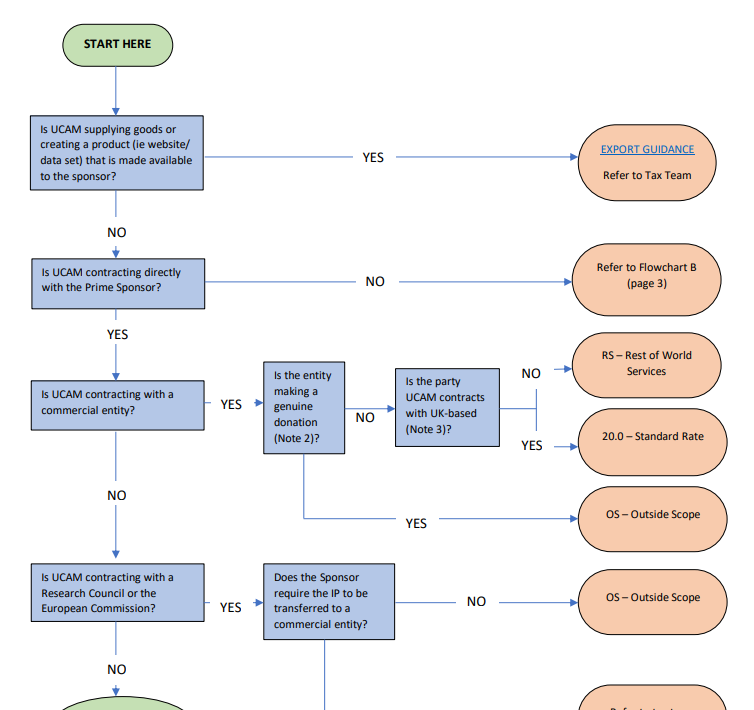 [1]
Please refer to Grants and VAT [2] for explanation of different VAT rates.
---
Source URL: https://www.finance.admin.cam.ac.uk/policy-and-procedures/financial-procedures/chapter-19-research-grants/appendix-grants-and-vat
Links
[1] https://www.finance.admin.cam.ac.uk/files/vat_flowchart.pdf
[2] https://www.finance.admin.cam.ac.uk/chapter-19-research-grants/ufs-grants-module/grants-and