Introduction and overview
The Financial Regulations state "Heads of Departments that receive income from the sale of goods or services must establish procedures to ensure that all sales are authorised and are made only to acceptable credit risks".
The procedures and considerations detailed in this section are designed to ensure best practise in relation to:
The terms and conditions applicable for the goods and/or services to be provided
Extending credit to external customers (debtors)
The procedures followed at the pre-sales stage of the trading process are essential in managing the financial, legal and reputation risks associated with trading activities. This section explains the pre-sales procedures to be followed.This needs to be considered in the context of the size, nature and frequency of the transaction(s).
This flowchart gives an overview of the pre-sales procedure.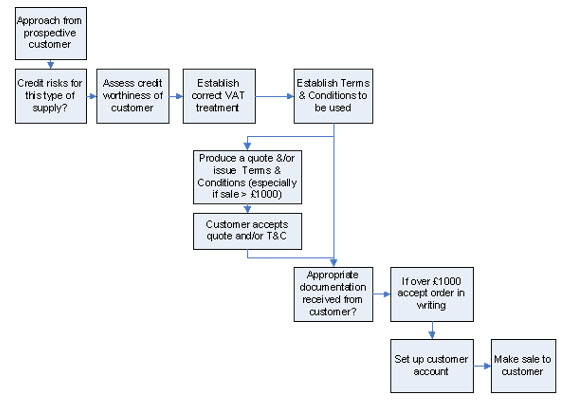 Credit control is an important process that establishes controls both pre- and post-sale to ensure the timely recovery of income owed to the University and minimise the risks of non-settlement.​