From January 2015 CIMA introduced a new syllabus and a revised style and format of exams. Each level of CIMA will now be assessed by three subject specific objective tests plus a longer integrated case study. Therefore to qualify as a CIMA member you will need to complete:
12 exams from operational to strategic level
Completion of the Practical Experience Requirements.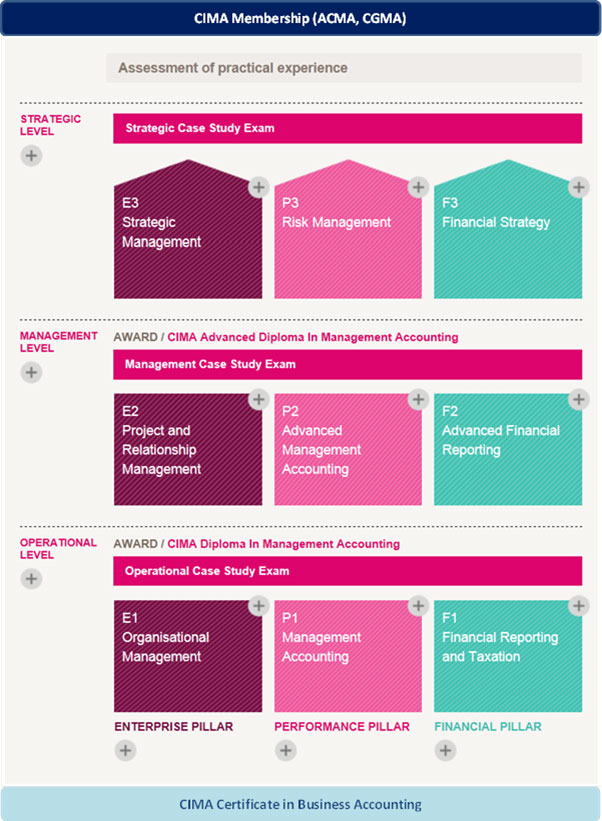 The exams
All exams will now be PC-based
The new objective test exams will be 90 minutes long, can be sat at any time with the results available immediately. Covering the whole syllabus they will consist of short questions including some multi-choice/response, data entry and fill in the gaps type questions. The pass mark will be a scaled score of 70%.
The integrated case study exams are 3 hours long and have four sittings a year: February, April, August and November. They will consist of the more traditional long questions and include an element of pre-seen materials. Results will be released 3-4 week after the exam.